2023-24 SPLIT THE POT RAFFLE
Adaptive Sports Iowa will be hosting a Split the Pot Raffle at all Iowa Wild home games during the 2023-24 season. This game-day fundraiser provides fans the opportunity to purchase raffle tickets during all Iowa Wild home games with the live raffle taking place at the end of the 2nd intermission. One lucky fan will go home with half of the net proceeds and the other half will be donated to Adaptive Sports Iowa.
HOW TO PARTICIPATE
To purchase raffle tickets, fans can look for the Adaptive Sports Iowa sellers in blue vests with handheld devices. An update of the jackpot amount will be posted on kiosks and the main scoreboard above center ice throughout the game. Sales begin when the doors open, approximately one and a half hours before the game, and continue through the end of the second intermission.
Rules and Regulations
Only cash and debit card sales are accepted
All participants must be 21 years of age or older to play
The winner does not need to be present to win
The winner will receive fifty percent of the net proceeds. A percentage of the gross revenue will be withheld to pay reasonable expenses and sales tax
Drawing will be held at the start of the third period of each Iowa Wild home game
The winning number will be announced during the 3rd period and posted on the scoreboard
The winner has 30 days from the date of the drawing to claim the prize
The odds of winning depend on the number of entries
VOLUNTEER INFORMATION
Thank you for volunteering a portion of your time to Adaptive Sports Iowa. An organization such as ours cannot be successful without your support.
Click on the button below to learn more and to sign up for your shift today!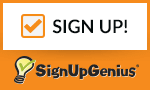 If you have any questions or comments, please contact Karlie Hunter.
Thanks again for your support.
WINNER ANNOUNCEMENT & REDEMPTION
The winning number will be posted within 48 hours of the drawing. The winner has 30 days from the date of the raffle to claim the prize. The winner need not be present to win. Upon proof of the winning ticket, a check will be issued.
| | | | | |
| --- | --- | --- | --- | --- |
| Date | Time | Total Pot | Winning # | Claimed By |
| Friday, October 13, 2023 | 7:00 PM | | | |
| Saturday, October 14, 2023 | 6:00 PM | | | |
| Wednesday, October 25, 2023 | 7:00 PM | | | |
| Saturday, November 4, 2023 | 6:00 PM | | | |
| Sunday, November 5, 2023 | 3:00 PM | | | |
| Saturday, November 18, 2023 | 6:00 PM | | | |
| Sunday, November 19, 2023 | 3:00 PM | | | |
| Tuesday, December 5, 2023 | 7:00 PM | | | |
| Friday, December 8, 2023 | 7:00 PM | | | |
| Saturday, December 9, 2023 | 6:00 PM | | | |
| Tuesday, December 12, 2023 | 7:00 PM | | | |
| Friday, December 22, 2023 | 7:00 PM | | | |
| Saturday, December 23, 2023 | 6:00 PM | | | |
| Thursday, December 28, 2023 | 6:00 PM | | | |
| Saturday, December 30, 2023 | 6:00 PM | | | |
| Friday, January 5, 2024 | 7:00 PM | | | |
| Saturday, January 6, 2024 | 6:00 PM | | | |
| Monday, January 22, 2024 | 7:00 PM | | | |
| Wednesday, January 24, 2024 | 7:00 PM | | | |
| Friday, January 26, 2024 | 7:00 PM | | | |
| Saturday, January 27, 2024 | 6:00 PM | | | |
| Friday, February 9, 2024 | 7:00 PM | | | |
| Saturday, February 10, 2024 | 6:00 PM | | | |
| Monday, February 19, 2024 | 5:00 PM | | | |
| Wednesday, February 21, 2024 | 7:00 PM | | | |
| Saturday, March 9, 2024 | 6:00 PM | | | |
| Sunday, March 10, 2024 | 3:00 PM | | | |
| Friday, March 22, 2024 | 7:00 PM | | | |
| Saturday, March 23, 2024 | 6:00 PM | | | |
| Tuesday, March 26, 2024 | 7:00 PM | | | |
| Friday, April 5, 2024 | 7:00 PM | | | |
| Saturday, April 6, 2024 | 6:00 PM | | | |
| Tuesday, April 9, 2024 | 7:00 PM | | | |
| Wednesday, April 17, 2024 | 7:00 PM | | | |
| Friday, April 19, 2024 | 7:00 PM | | | |